Phil Creed is a lifelong amateur astronomer from Stark County, and a 1997 graduate of The University of Akron. He has observed over fifty comets but his main level of expertise is in visual deep-sky observing, particularly in remote locations further south in Ohio and West Virginia. Phil has had articles on sky transparency and weather's effect on astronomy published in "Sky & Telescope" magazine. Lately, Phil has turned to astrophotography at which he has become quite successful!
Phil last spoke to the ACA on February 26, 2016 when he gave a presentation on eyepieces titled "Ocularology - Historical and Modern Eyepiece Designs"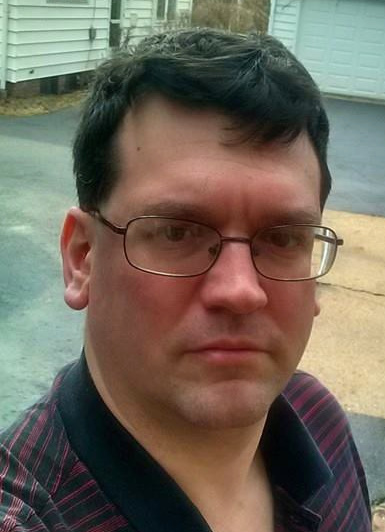 Phil with a very seldom seen serious look. Usually he's wearing a smile ear to ear.