OCTOBER 22, 2010 - General Membership Meeting

For this month's meeting, we return to our normal location:

Portage Lakes Kiwanis Civic Center
725 Portage Lakes Dr
Akron, Ohio 44319



8:00 P.M.
Call to order and introduction of our speaker for tonight: handsome, debonair,
astro-imager extraordinaire, and knower of all things astronomical, member John Crilly.
John's talk is titled "The Hazards of Astronomical Outreach" and will be both
entertaining and of great interest to anyone that has ever lectured or shared a view
through their telescope - especially while on a cruise deep in the southern hemisphere.

Followup: John discussed the availability of doing astronomy lectures on these cruise lines:

http://www.sixthstar.com/

poshtalks@aol.com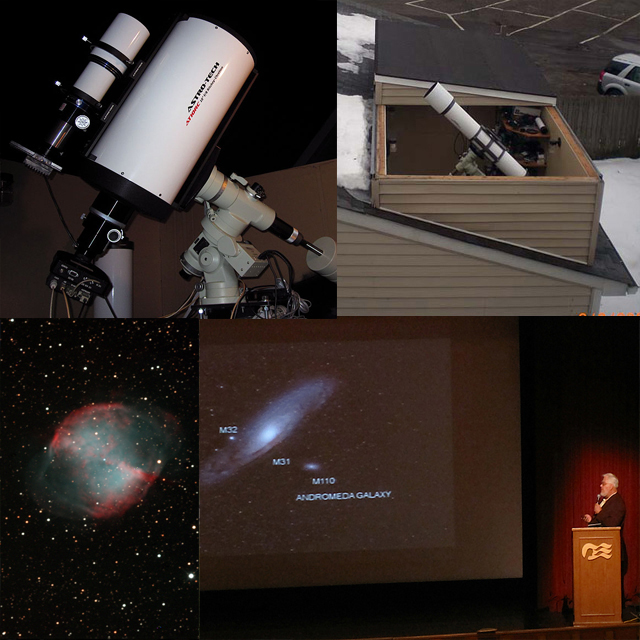 9:00 P.M.
Break. Have a cup of Akron's Second-Best cup of free coffee and a cookie or two while you
talk with fellow members about that latest piece of hardware you just read about, the recent
comet, Hubble's latest images - or anything else, for that matter.
9:15 P.M.
Business meeting will be called to order.
10:00 P.M. (approximately)
Meeting will adjourn.