Total Solar Eclipse on April 8, 2024
The first Total Solar Eclipse in NE Ohio in 218 years!
Time and coverage will depend on your location.

In Akron, Ohio, totality


.
The eclipse will run southwest to northeast through much of the United States.
This map shows the entire path and coverage of the eclipse. Only observers in locations under the
dark curved bar will experience a total eclipse. Those in areas above or below this bar will see some
degree of partial eclipse.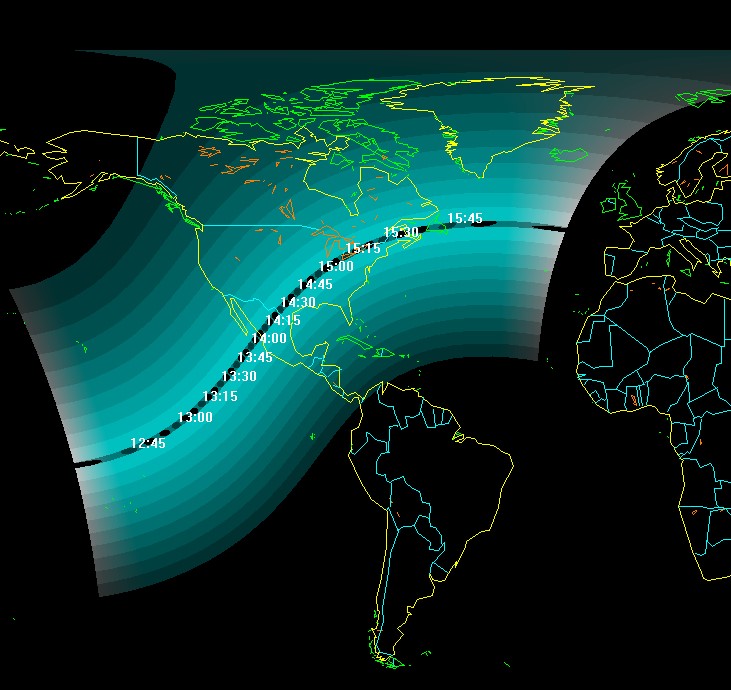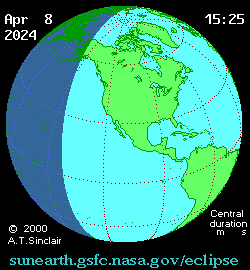 This map shows more detail. Only those locations under the dark horizontal bar marking the path of totality will experience a total eclipse.
Times shown are in EDT (Eastern Daylight Time). The further you observe from the line of totality, less Sun will be covered by the Moon.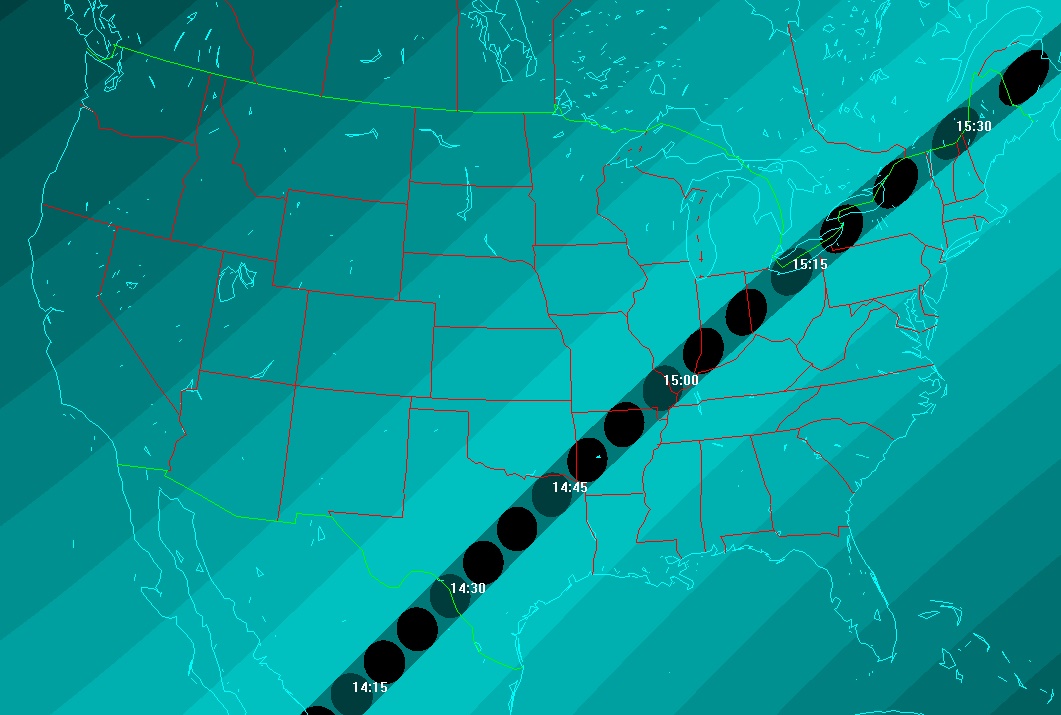 The path of totality will begin in the southwest and move northeastward at over 1900mph(!) through these states (times shown are EDT):
Texas, Oklahoma, Arkansas, Missouri, Kentucky, Illinois, Indiana, Ohio, Pennsylvania, New York, Vermont, New Hampshire and Maine.

From our location in Akron, Ohio, a TOTAL ECLIPSE will begin at exactly 3:14:16pm EDT.
Click the graphic below to see a computer-generated animation of the total eclipse we'll see from northeast Ohio.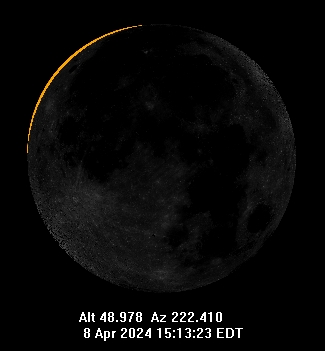 This image shows the Moon covering the Sun at 3:13:23pm EDT,
exactly fifty-eight seconds prior to a truly awe-inspiring sight!